After folding your Brompton we recommend to carry the bike by the nose of the saddle with the bike facing forward. If you prefer you can also carry it by the main frame.
The bike is most easily carried with a straight arm as demonstrated in the image below.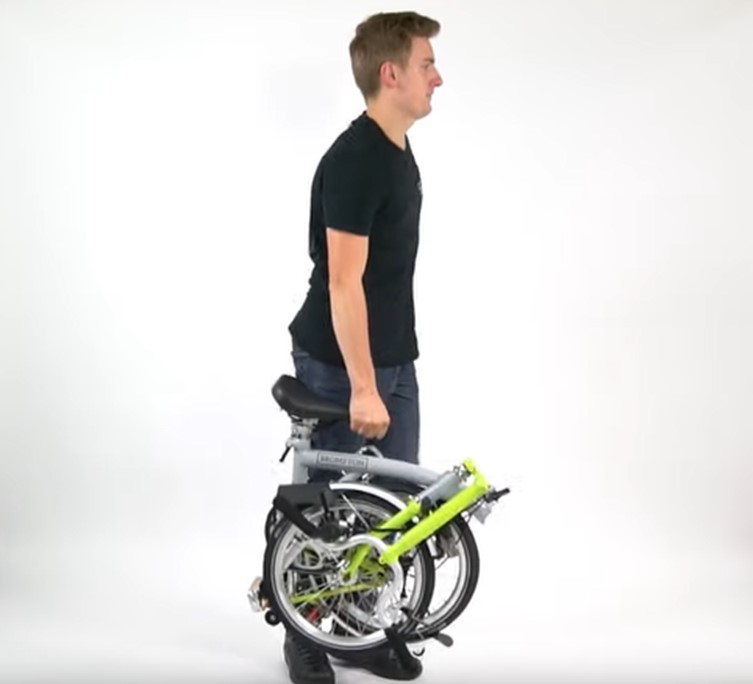 On current Brompton branded saddles there is an ergonomic grip underneath the nose of the saddle to make carrying your bike more comfortable.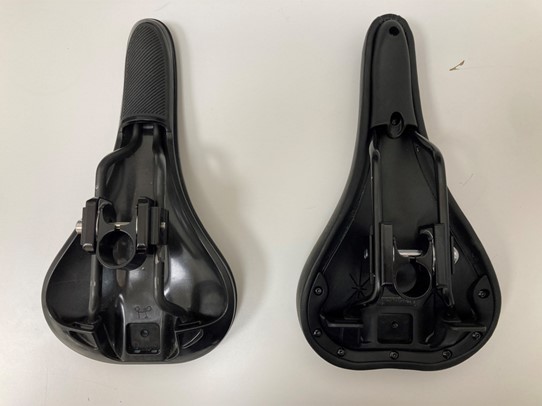 You carry an Electric Brompton in the same way with the battery bag carried over your shoulder.