We recently had the pleasure of chatting with Andrew Lock, who told us about his 879 mile cycle from Lands End to John O'Groats - in memory of his friend James Swallow. 
James (or Jimmy, to his friends) passed away in 2017 aged 38 years old. He was fond of bikes and had quite the collection; one of which was a bronze Brompton with six gears. In his memory, Andrew decided to cycle Jimmy's Brompton from Lands End to John o'Groats to raise money for The Faraway Children's Charity.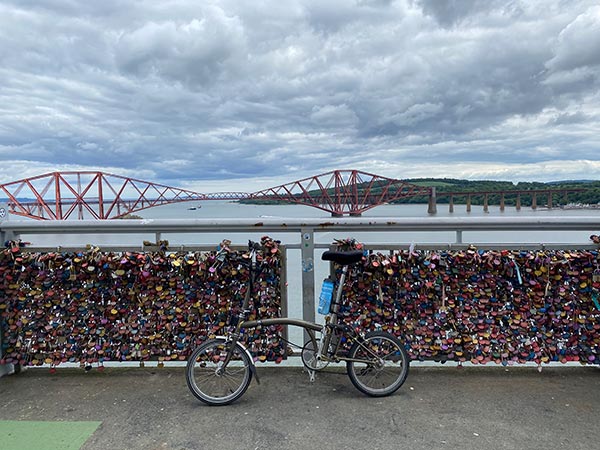 The trip wasn't all smooth sailing. Andrew had to deal with three punctures in the first three days. He also had three out of six gears fail - putting him in a tight spot with a hotel that wouldn't admit entry after 8.30pm. As a result, he had to rethink the route and get the bike fixed in Hereford at very short notice by Mastercraft Cycles. Without them, Andrew says the rest of the hills would not have been possible!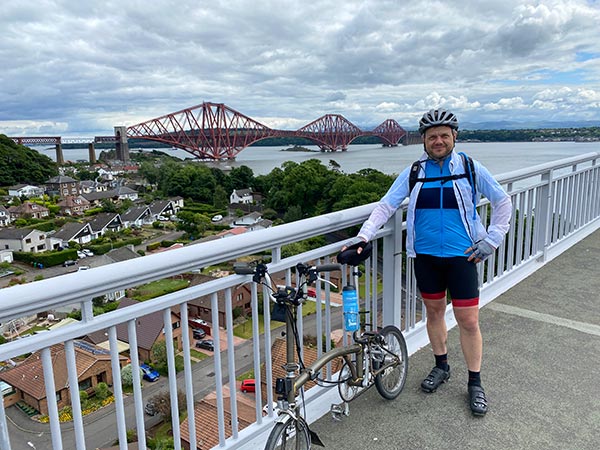 Despite a few setbacks, the journey was a fantastic success overall! We think the stats speak for themselves:   
Day 1. Lands End to Tiverton: 152.8 miles and 15 hrs ride time.
Day 2. Tiverton to Hereford: 122.63 miles and 15 hrs ride time.
Day 3. Hereford to Lancaster: 165.58 miles and 15 hrs ride time.
Day 4. Lancaster to Earlston: 127.07 miles and 12 hrs ride time.
Day 5. Earlston to Dalwhinnie: 129.74 miles and 14 hrs ride time.
Day 6. Dalwhinnie to Tain: 95.61 miles and 9 hrs ride time.
Day 7. Tain to John O Groats: 85.5 miles and 8.5 hrs ride time.  
Total miles: 879
Total time: 6 days 12 hours and 40 minutes.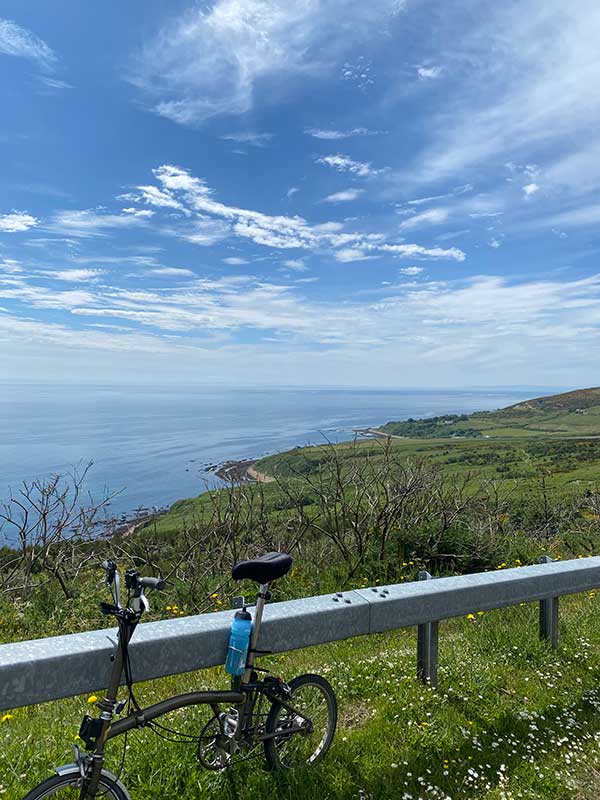 Andrew cited crossing the Severn Bridge into Wales, crossing the Scottish border, and the Forth Bridge as the highlights of his trip. The weather was remarkable on day 7, and he was met by his wife and daughter at the end of the journey, along with James' parents Peter and Sue. The perfect end to an epic week. 
"It was a brilliant and epic journey: emotional and brutal, grueling and long. I was supported by three amazing mates: Peter Higgins, Tom Archer, and Charlie Ward. It wouldn't have been possible without them and a great way to remember Swaz"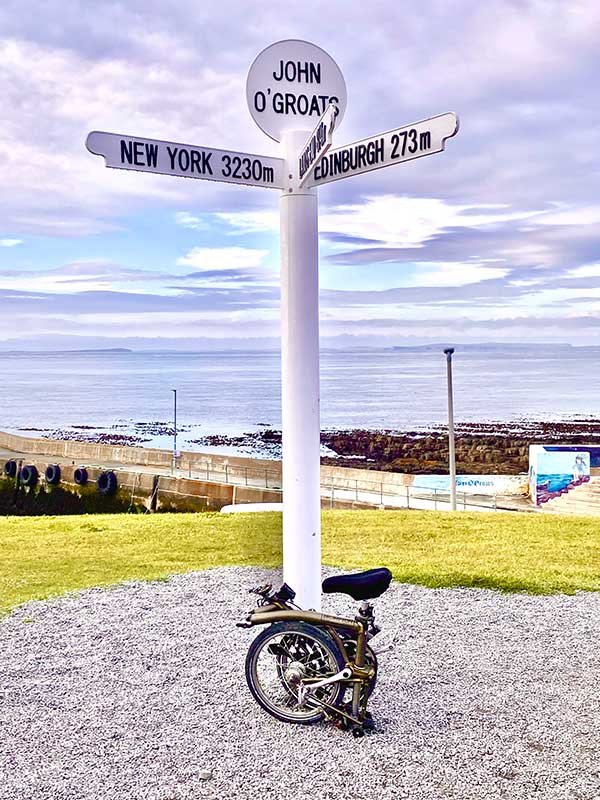 If his feat wasn't impressive enough already - Andrew also completed this route in the fastest known time on record for a non-modified Brompton.
The Faraway Children's Charity supports children and young people in the most deprived areas of Northants, with all charitable donations going directly to help children who are most disadvantaged.