Meet Jess Fawcett (@jessfaw), rider for InternationElles, a cycling team from across the globe, united in the fight for equality & to boost women's cycling.
We caught up with Jess to chat about the incredible work of InternationElles, her hopes for the sport of cycling, and what she thinks of the Brompton x Protected Species Jackets (she's had a sneak peek!).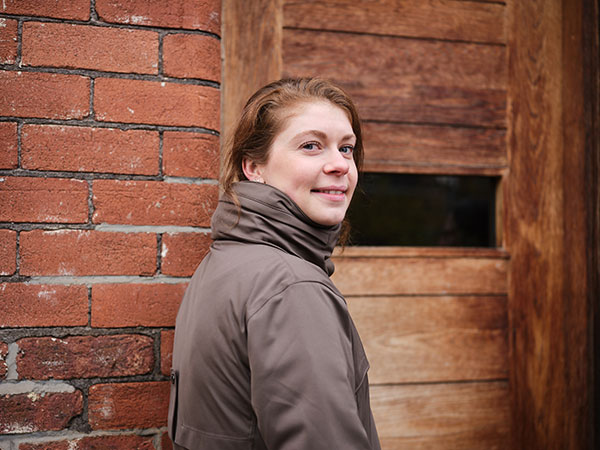 Jools: When did you first got the cycling bug?
Jess: I first began cycling as a way of rehabbing! I was a very keen runner, but unfortunately was plagued by injuries from about the age of 18. I started doing spin classes at university with an instructor who was also a keen triathlon coach. He encouraged me to try road cycling and, on a warm weather training camp where everyone else was off running, I rented a bike and rode 80km with a random group of blokes led by an ex-pro! And that was that – I was hooked!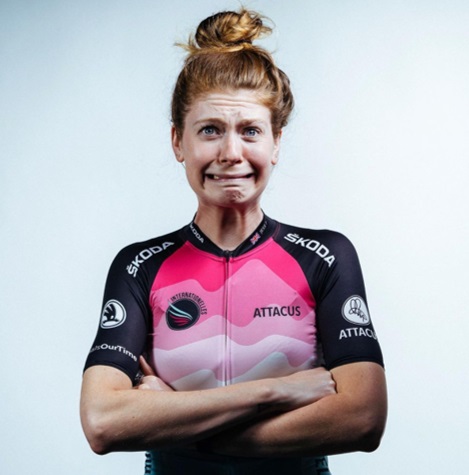 Jools: You're part of the InternationElles, tell us about the team and its mission?
Jess: The InternationElles is an amateur cycling team of women from across the globe who are passionate about equality. Following in the footsteps of a French team called Donnons des Elles au Vélo, the InternationElles raise awareness about the inequalities in women's cycling by completing the entire route of the Tour de France a day ahead of the pro peloton.
Last year the pandemic put pay to the 2020 team heading to France, so instead the group of 10 women covered entire distance of the TdF in under 100 hours as a relay and then each completed an Everest. All the while we're making people aware of the issues in the sport (from grassroots to pro level) and hope to affect change, increasing women's participation, improving the working environment for pros (prize money, media attention, the race calendar) and generally bringing the women's sport up to the level of the men's.

Jools: What are the different projects you have planned to continue to drive for equality in cycling?
Jess: It's all a bit tricky during these COVID times, but we're all training and planning to ride the route of the TdF this year (fingers crossed). All the InternationElles are active on social media, advocating for women's cycling, taking part in panels, discussions, and online group rides. If when summer comes around we can't ride the TdF, I know we'll come up with an equally epic plan to make sure we keep this important conversation going.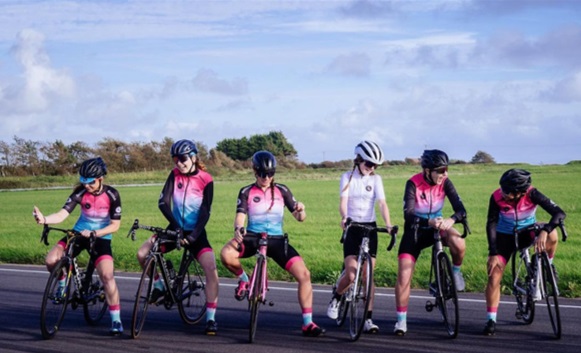 Jools: What are your ultimate hopes for the sport of cycling?
Jess: It's a unique sport, because it's also a mode of transport, so I think it faces challenges that other sports don't – people have a lot of opinions about 'cyclists', which encompasses a whole host of individuals on a huge variety of bikes riding in very different ways. The competitive side is also very steeped in tradition, which can be fascinating, but also (I believe) has led to the inequality issues that we still face today. I'd like for the general opinion of cycling and cyclists to improve, for drivers and riders to happily share the roads, and for those that want to cycle competitively, regardless of gender, race or age to be able to do so to the best of their ability and with the commensurate exposure and rewards.
Jools: You were actually in the Protected Species photo shoot. What were your first impressions of the jacket? And how was the shoot?
Jess: It was so nice to be part of something, meeting new people and chatting about how strange life is at the moment, after so many months of lockdown and being holed up in my little village. It was also my first time on a Brompton, which was exciting!
"The attention to detail is great – with nifty reflective features and it's clear a lot of thought has gone into the cut, so it looks lovely off the bike, but functions brilliantly whilst you pedal."
My first impression of the jacket is that it is way too nice for me!! It feels so luxurious for a riding jacket, but it does the job so well. The attention to detail is great – with nifty reflective features and it's clear a lot of thought has gone into the cut, so it looks lovely off the bike, but functions brilliantly whilst you pedal. I'm looking forward to wearing it out and about once we emerge from all the restrictions.
Learn about the Brompton x Protected Species collaboration here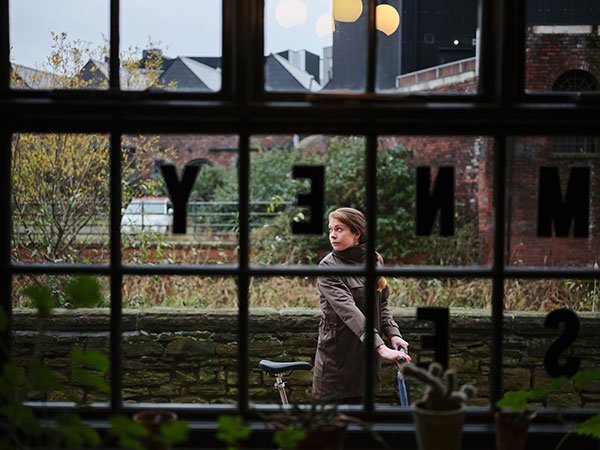 You can find out more about Jess and the InternationElles amazing work on their Instagram: www.instagram.com/internationelles/
Jools Walker is an award-winning author, writer, and TV presenter. She is an advocate for cycling equality. Learn more about Jools and her novels on her blog, Velo City Girl.